Background
With the launch of Westpac's digital transformation, yielding the Westpac Live banking platform, there came a push to further digitise the bank's products and services. The Term Deposits project was initiated due to the substantial online revenue potential forecast over five years.

I worked as a UX / UI Designer with the Product Owner and a Business Analyst in a multi disciplinary team.
Challenge
The existing offline process required customer authorisation by way of signatures and identity verification in branch. This frustrated existing Westpac customers as the bank already has customer details, so the need to go into a branch was deemed completely unnecessary. 
Furthermore, there was an opportunity for a Term Deposit reaching maturity, to be managed online with no input required from bank staff.
Due to the size of the project the team focused on allowing customers to manage their Term Deposits in the first release. 
Process
I initiated the project by focusing on the current offline process so that I clearly understood the pain points from the internal teams managing the process. I held interviews with Bankers and Relationship Managers and I ran a series of workshops with internal stakeholders and staff, mapping the proposed end-to-end solution before narrowing the focus to just the management of the Term Deposit portion.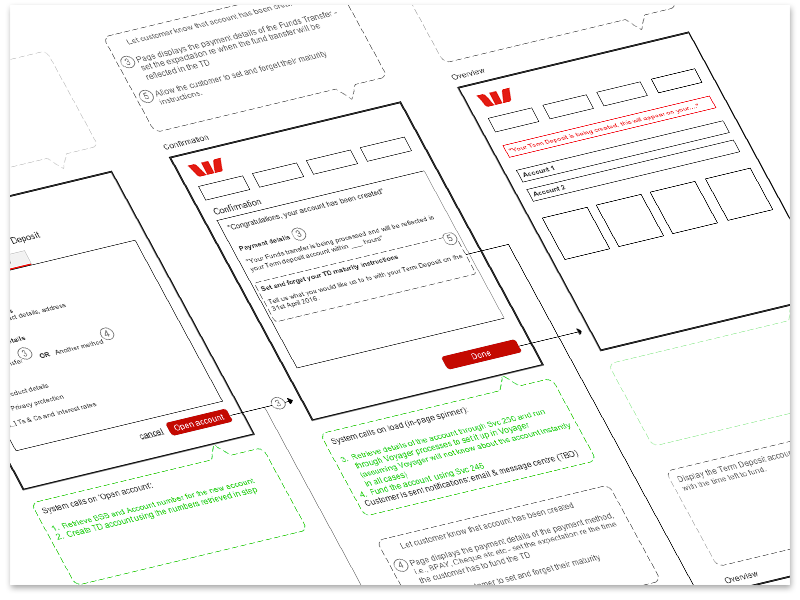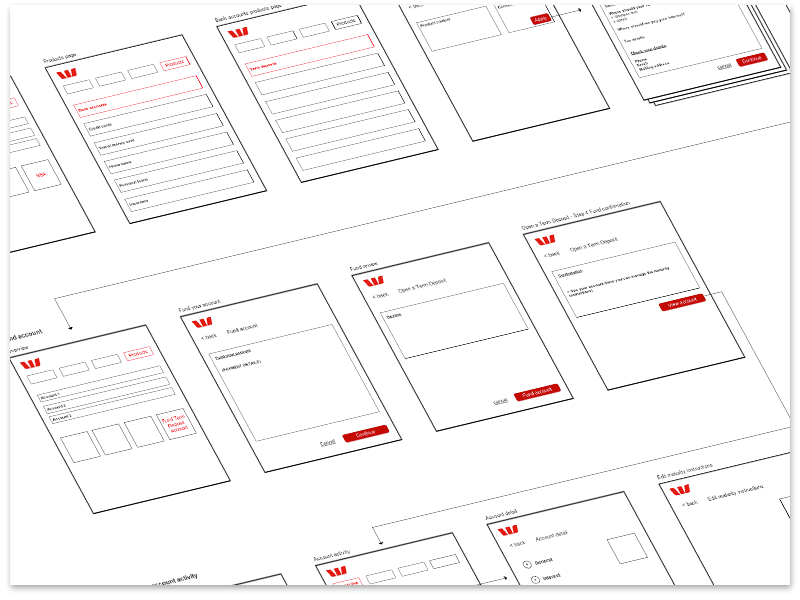 As I was working in an Agile environment, I focused on quick iterations until I better understood the business constraints and system rules. 
This included a number of rounds of usability testing.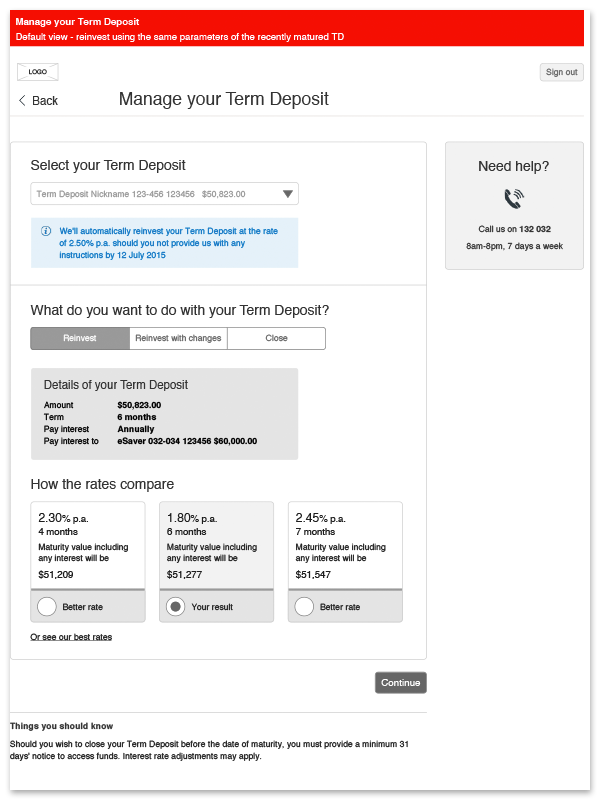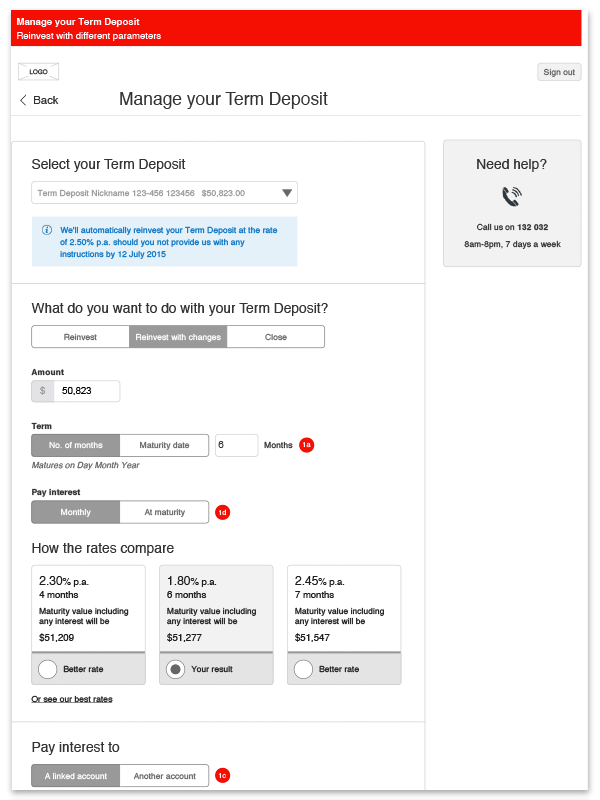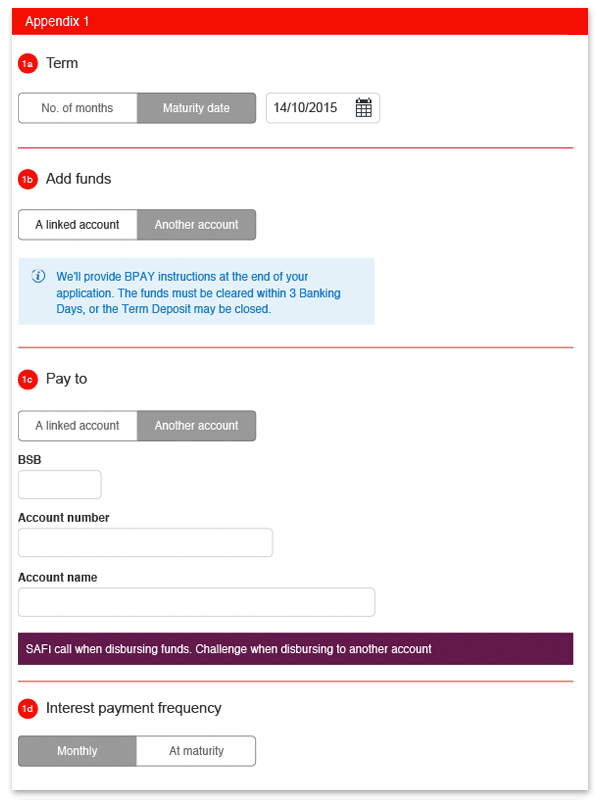 Design activities 
• Design discovery workshops 
• Stakeholder interviews
• High level user journeys
• End-to-end user flows
• Co-design sessions
• Wireframes
• Conditional component mapping 
• Prototyping
• Visual Design
• Copywriting
• Usability testing (qual & quant)

Stakeholder management
• Peer reviews
• Stakeholder walk-throughs
Tools
• Axure
• Photoshop
• Trello
Outcome
The feedback we had from testing confirmed that customers found the process much improved to their offline experience; "It feels straightforward. The opportunity to do this stuff online and check on it intermittently brings a certain peace of mind".

On completion of the design phase, user interface artefacts were redlined and prepped for handover to the engineering team.