Background
Westpac customers not able to recognise a transaction in their statement, or who wanted to discuss an issue related to a transaction had to call the Westpac Customer Call Centre for resolution. It was found that with a large percentage of the calls, customers had simply forgotten they had made the transaction because they did not recognise the merchant name.
Challenge
As the UX / UI Designer on the project, my main objective was to ensure that the user experience allowed customers to self-serve or alternatively allow them to lodge a dispute on desktop or mobile. I made provision for a customer journey that looked at prioritising the most likely scenario for the customer, i.e. not knowing who the merchant is. Furthermore, my approach was to do this in a conversational tone that stayed clear of jargon. I worked with a Business Analyst assigned to the project. 
Process
I initiated research by investigating the existing processes and having telephone calls with staff responsible for processing disputes to ensure that I understood the fundamental framework within which they operated, i.e., the systems they were dependent on and pain points they were hindered by. 
Further to this, I liaised with the Customer Solutions teams to get insights to their working day. This included visibility of customer complaints, many of which referred to the difficulty understanding the language in the available communication material.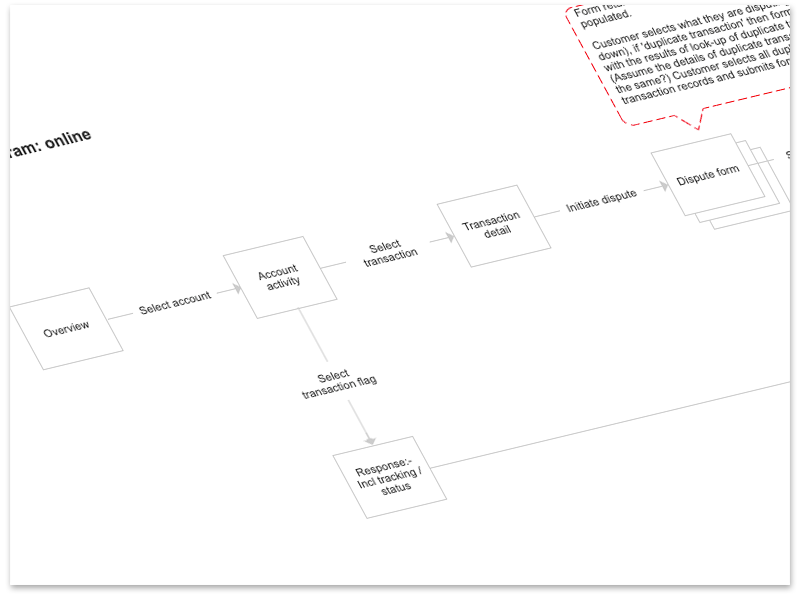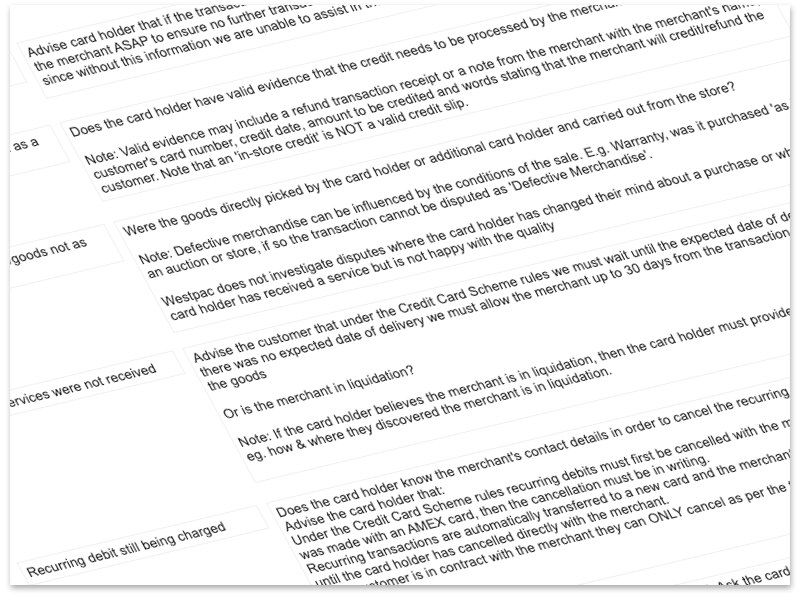 I then wireframed a draft of the solution to stimulate conversation and further define the business requirements. This was iterated a number of times until sure that the various data calls could be processed within the existing technology framework. Additionally, a large portion of this exercise was to look at copy to ensure that we were removing all barriers.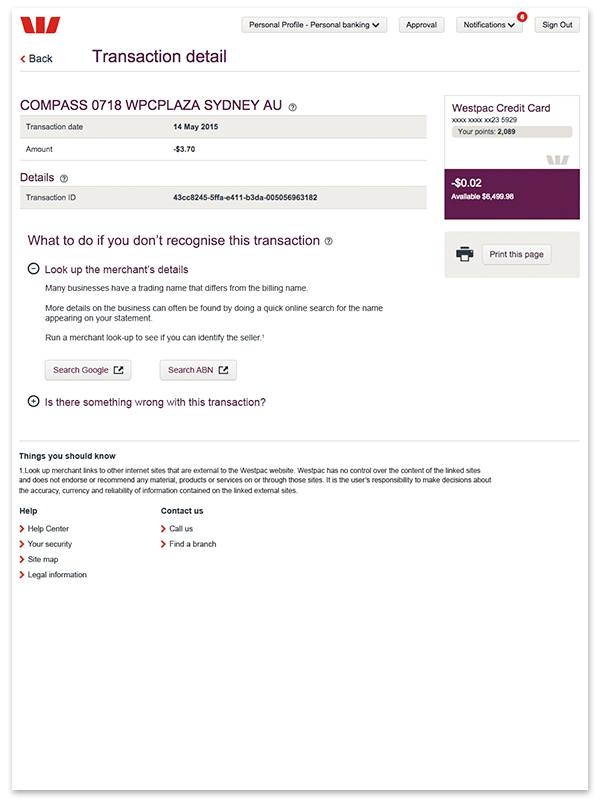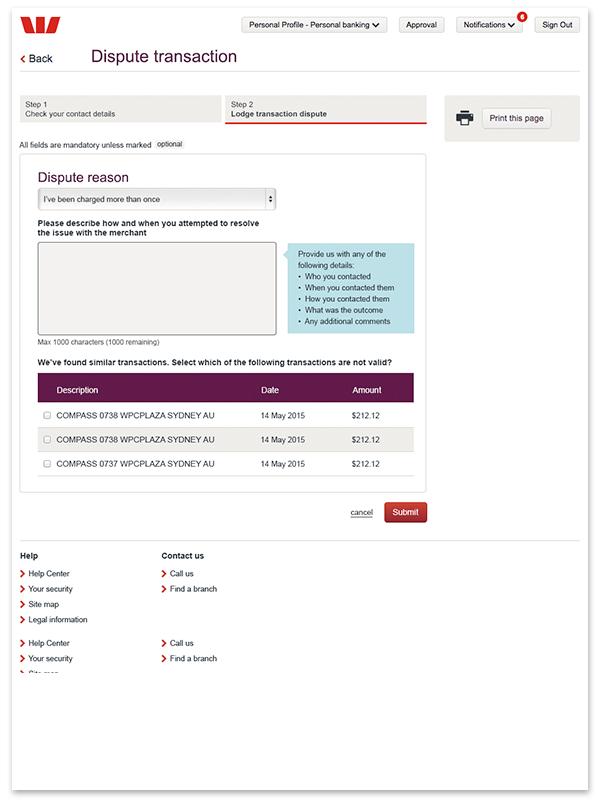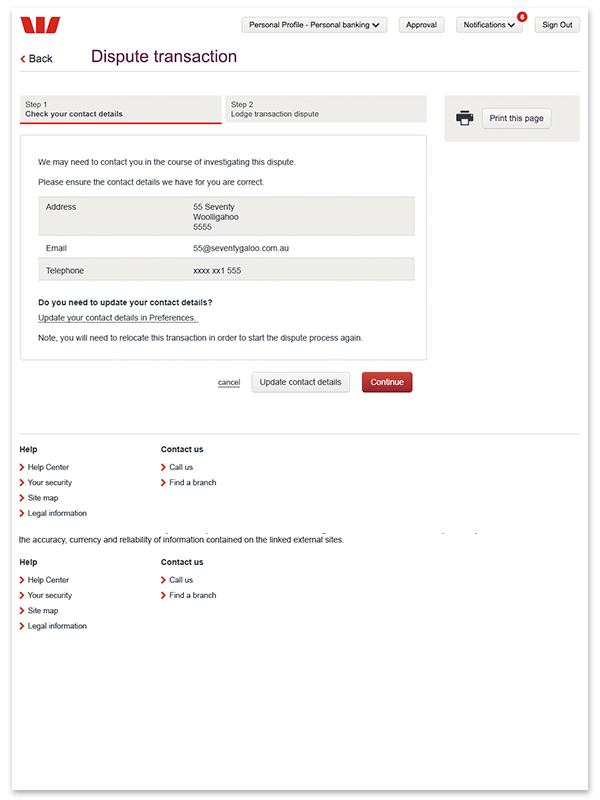 A prototype was created and tested with customers. Learnings were incorporated in follow up iterations and subjected to further rounds of Usability Testing.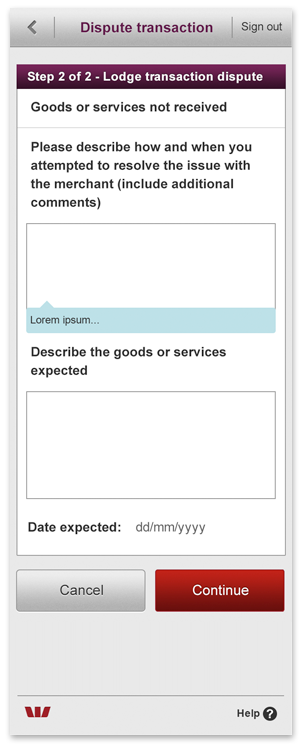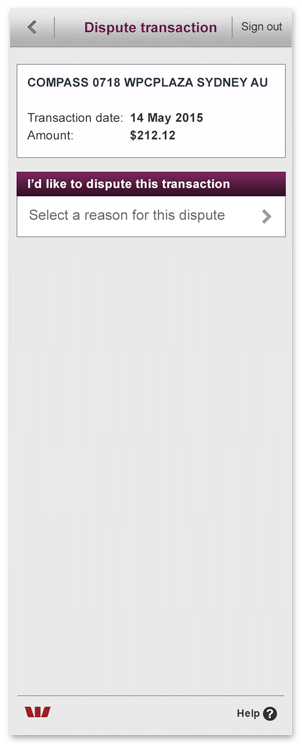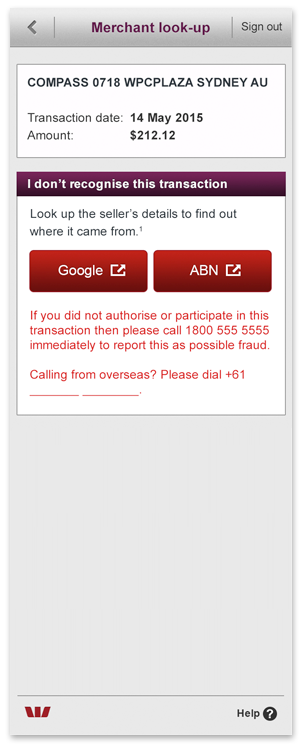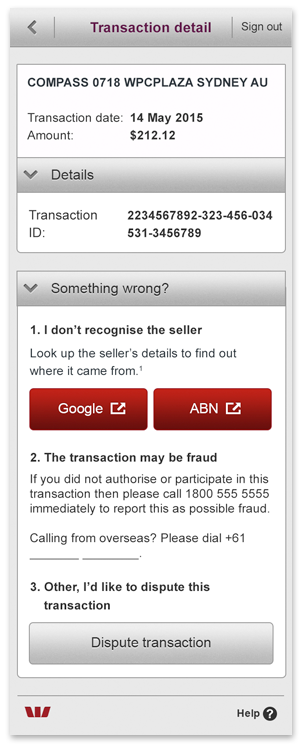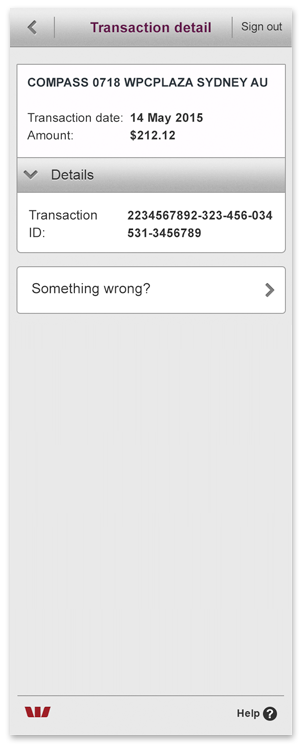 Design activities 
• Design discovery workshops 
• Stakeholder interviews
• High level user journeys
• Co-design sessions
• Wireframes
• Conditional component mapping 
• Interactive prototyping
• Visual Design
• Copywriting
• Usability testing (qual & quant)

Stakeholder management
• Peer reviews
• Stakeholder walk-throughs

Tools
• Axure
• Photoshop
• Trello
Outcome
Customers were positive about the solution as they felt that the offline experience was frustrating, slow and unsympathetic to their circumstances.
On completion of the design phase, user interface artefacts were redlined and prepped for handover to the engineering team. I was assigned to another project.