Background
Telstra launches a new revitalised internet plan proposition on a yearly basis. As the UX Lead for digital eCommerce, I and my team of 2 UX designers, a visual designer and copywriter worked with the sales, product, engineering and online marketing business units to deliver the launch of the new internet plans.
Challenge
Whilst digital plays a significant role in driving both online and offline sales it was clear that there was plenty of room for improvement. Conversion metrics were average and certain aspects of the product explore experience were clunky and ambiguous as highlighted in the volume of back-of-house errors.
We set out to enable the business to deliver a product and experience that aligned to customers expectations and needs, albeit in a highly constrained product model and technology stack.

Hypotheses
The design team formulated the following hypotheses during the early project research synthesis:

Customers want information presented in a simple and clear way, particularly plan data and price.
Customers prefer choice when it comes to the product attributes in their plan, and as such, would like to have the ability to configure their plans.
Product knowledge varies depending on customers familiarity with the product. Timely delivery of information that takes this into account results in less friction and a higher likelihood of sales conversions.
​​​​​​​
These formed the basis of ongoing concept design, content development and usability testing.
I and my team set out to better understand the pain points that were commonly understood within Telstra Digital. We did this by looking at click tracking in Omniture, verbatim in Tableau and Voice of Customer reports.
We ran extensive competitor research in order to compare value proposition and product display across a number of domestic and international telcos. In parallel we worked closely with sales and the product team to define the product structure and attributes, taking on the learnings from our research.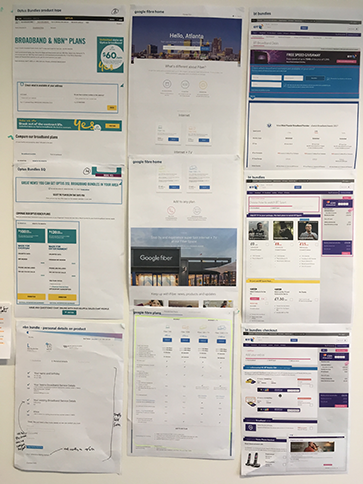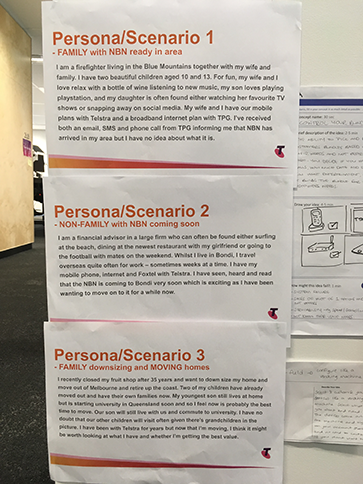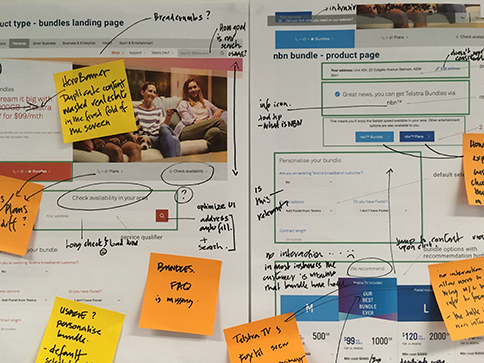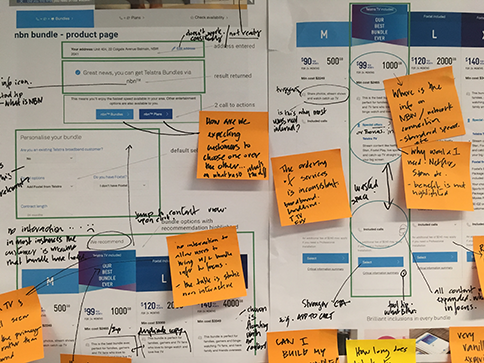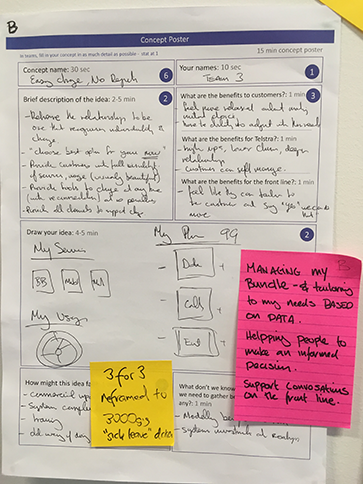 Our desktop research also looked at user behaviour in an omni channel context. Google's Micro Moments research shone a light on many invaluable insights into behavioural traits that resonated with my own design assumptions.
As a result of our research we put forward 13 recommendations to the project team, of which a number were prioritised.
We followed up the research with mapping out high level user journeys, creating wireframes and mapping out component behaviour where services address data input informed the resulting page load and order checkout path.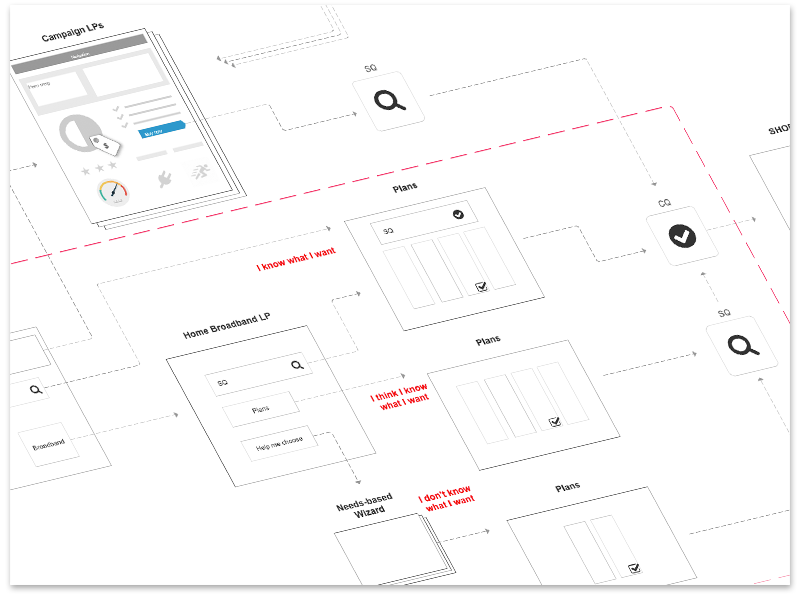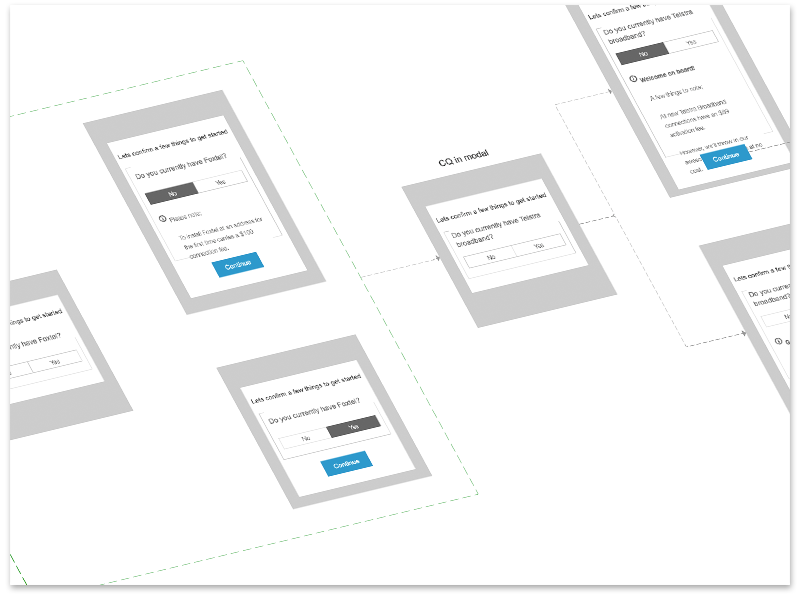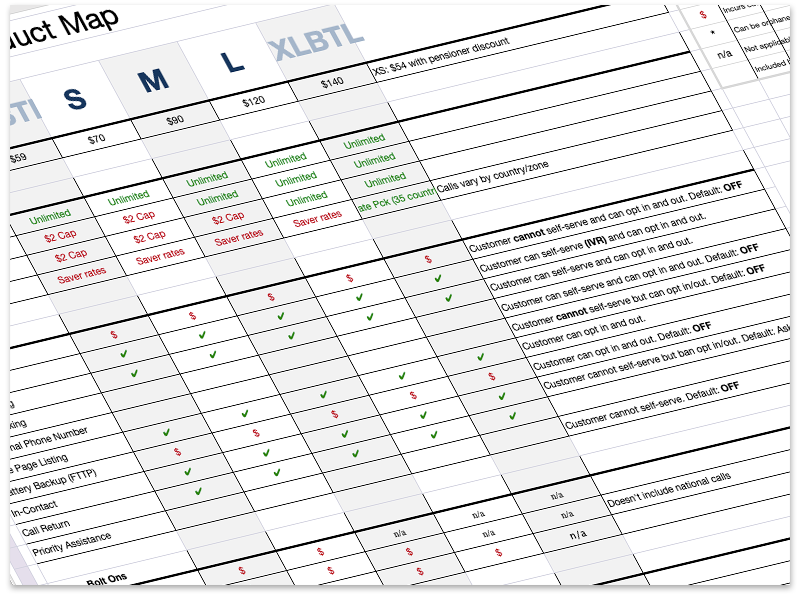 Three overarching interaction models were explored: 
• bundling product attributes into plans
• enabling configuration of plans to allow flexibility 
• presenting users with a five step wizard to return a customised plan
We developed interactive prototypes with which we ran a number of rounds of face-to-face task based Usability Tests. The learnings of these were fed back into the product team and overall direction of the experience. Where product and technical constraints prevented us from delivering the ideal outcome, the feedback was shared with our product and sales leadership team to form the basis of an argument for more significant investment into re-platforming the digital assets.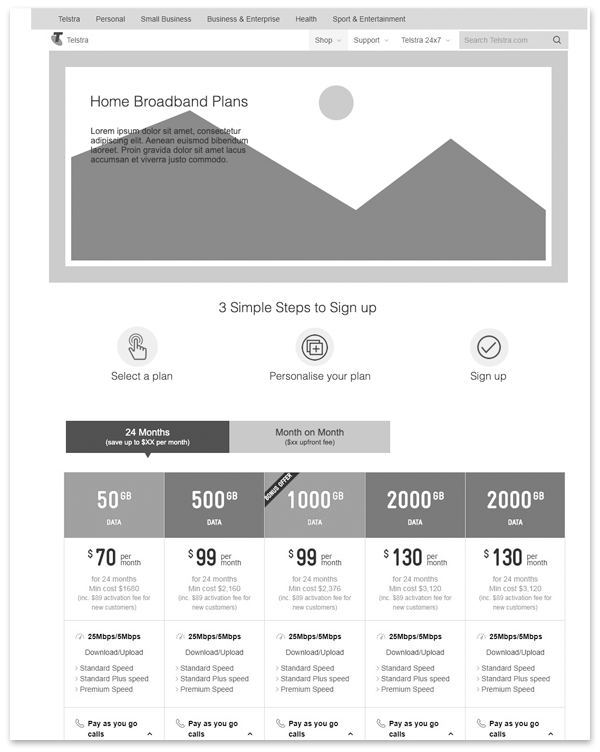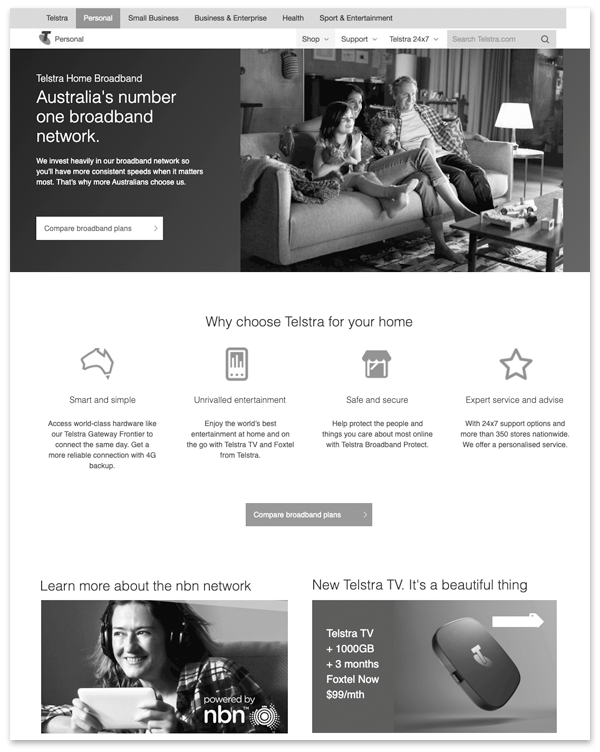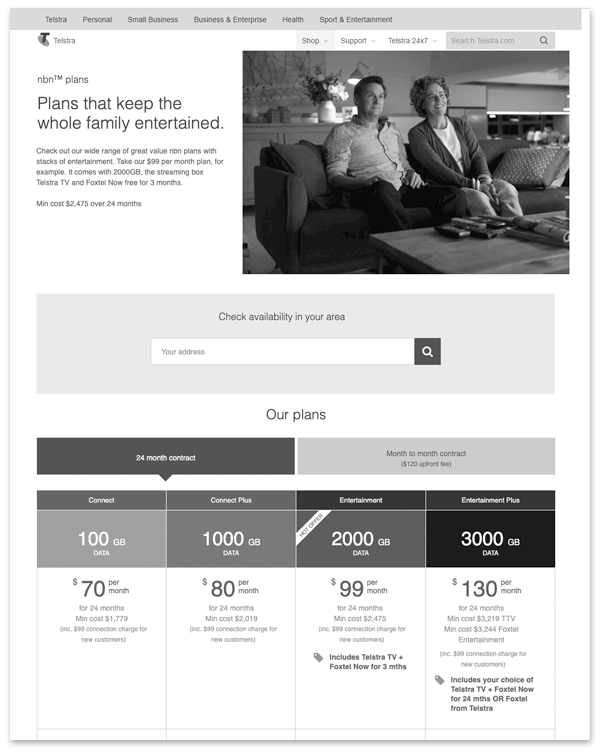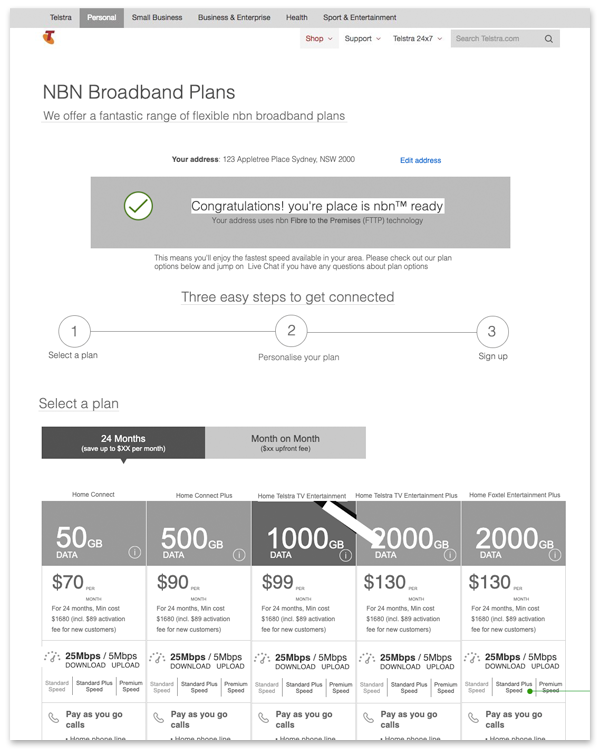 Design activities 
• Competitor analysis
• Performance tracking analysis
• Ideation sessions
• Co-design sessions
• High level user journeys
• End-to-end user flows
• Information architecture
• Low to mid fidelity wireframes
• Conditional component mapping 
• Interactive prototyping
• Usability testing (qual & quant)
• Design QA
Stakeholder management
• Peer reviews
• Stakeholder walk-throughs
• Showcases
Tools 
• Axure Teams / Axure Cloud
• InVision
• Jira
• Trello
We succeeded in delivering an optimised sales experience by simplifying key landing pages to drive purpose and funnel traffic during the users research phase.
Address information capture and sequencing allowed customers to get to plan information reflecting their service technology - thereby removing ambiguity from the internet plan information.
Plan pages were designed with choice in mind, ensuring that relevant product information was readily available without getting in the way of action orientated customers who were ready to place an order.
On launch we succeeded in raising Explore to Shop conversions from 8% to 40%.