Background 
The ECB website no longer met the objectives of the organisation. There were a number of avenues that the ECB wanted to focus on such as better integrated fan membership.

The ECB also wanted to expand on the content of the website through partnerships with the Press Association and Getty images. 
Challenge
Design and build a website that better married the needs of the user with those of the ECB. Structure the content in a clear way to allow users to access content related to the teams they were most interested in and allow an element of personalisation.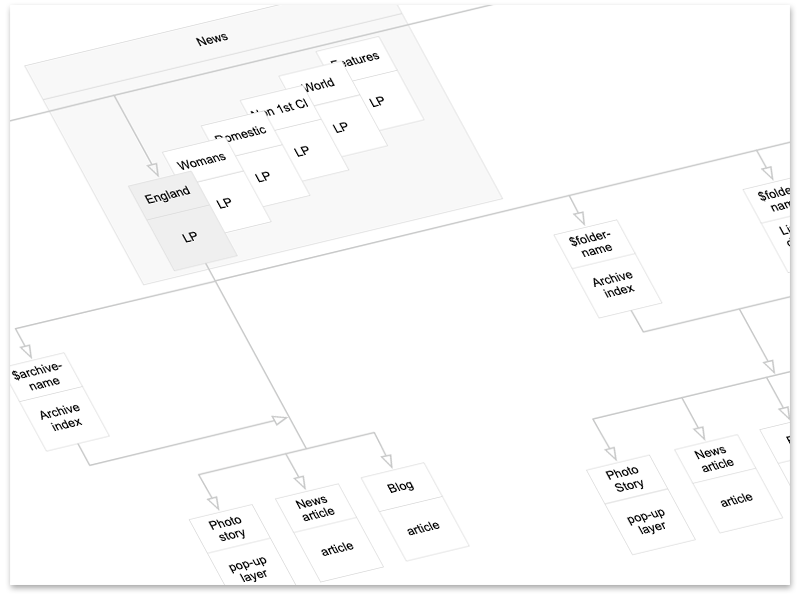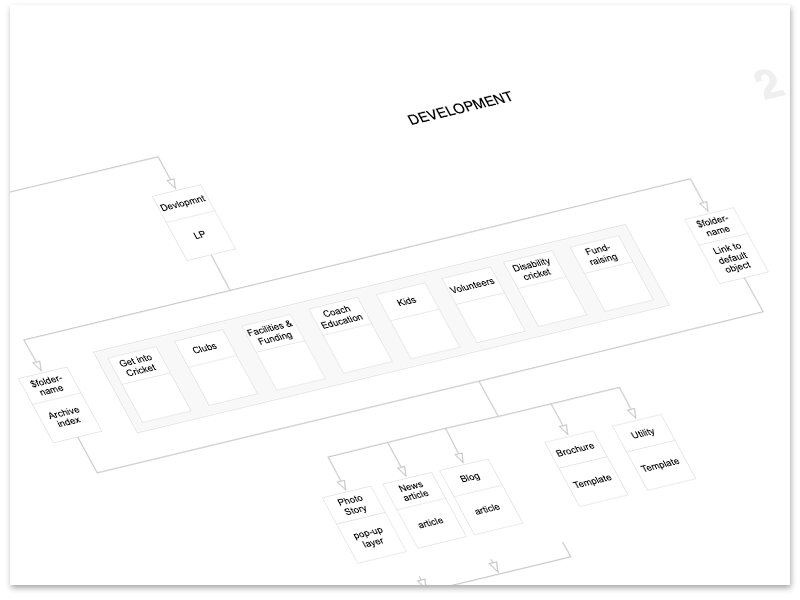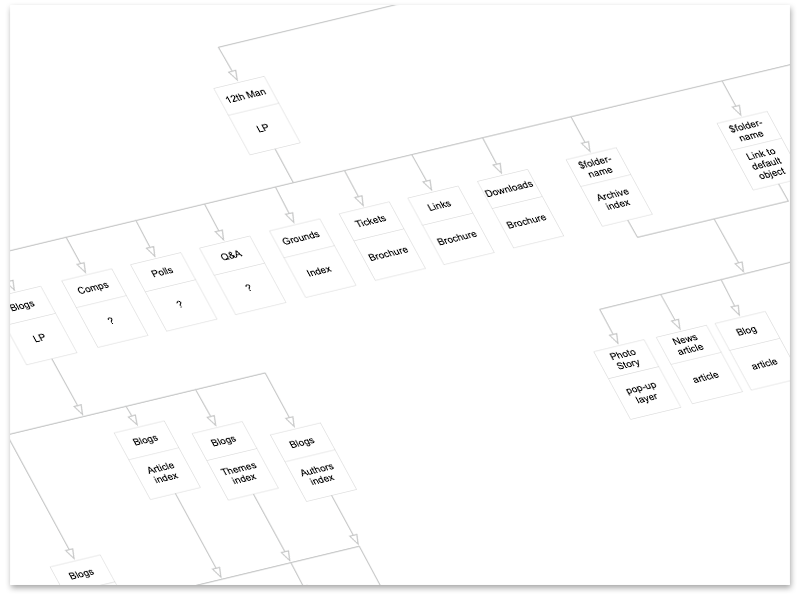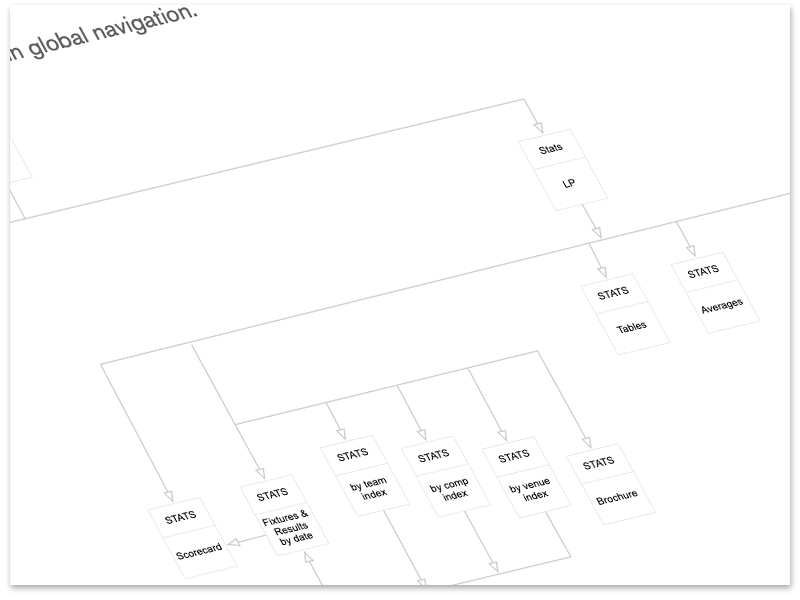 Process
As a Project and Account Manager at the OTHER media I was responsible for driving the project from inception to post launch support management. In terms of the re-launch of the ECB website I was solely responsible with working with the client to fully understand the breadth of requirements and translate these into flow diagrams, sitemaps and wireframes. Furthermore, I was responsible for drafting the functional specification and working with the tech leads to ensure that all back-end integration was properly planned and documented. 

I was also responsible for the quality of the design output, working with a visual designer to meet the requirements of the brand.

Analytics was put in place to monitor performance and customer interaction. The results of which allowed us to continue to optimise the website post launch.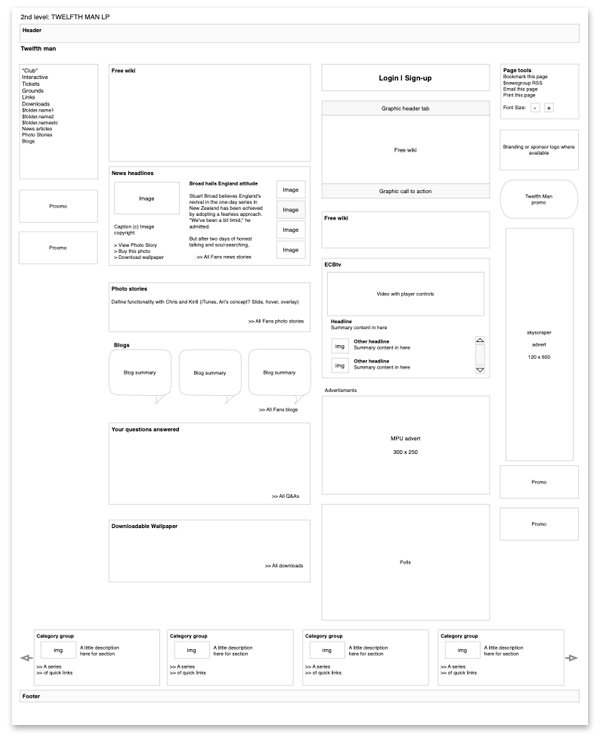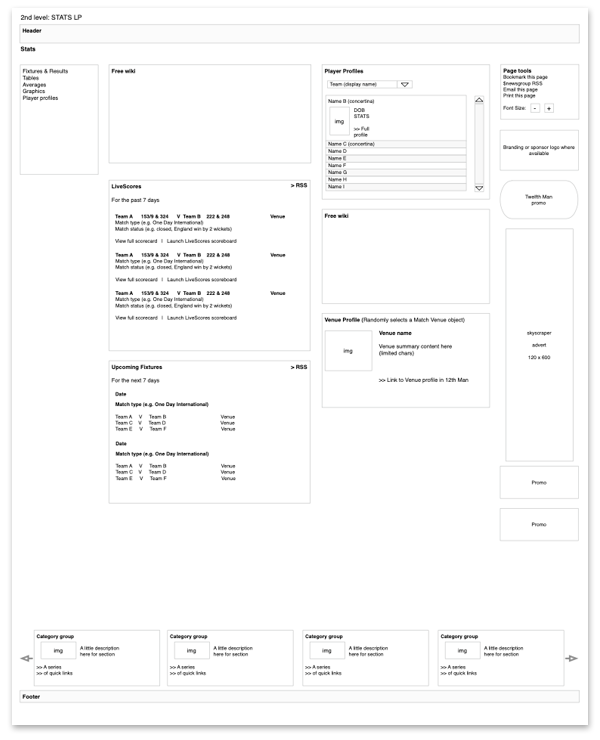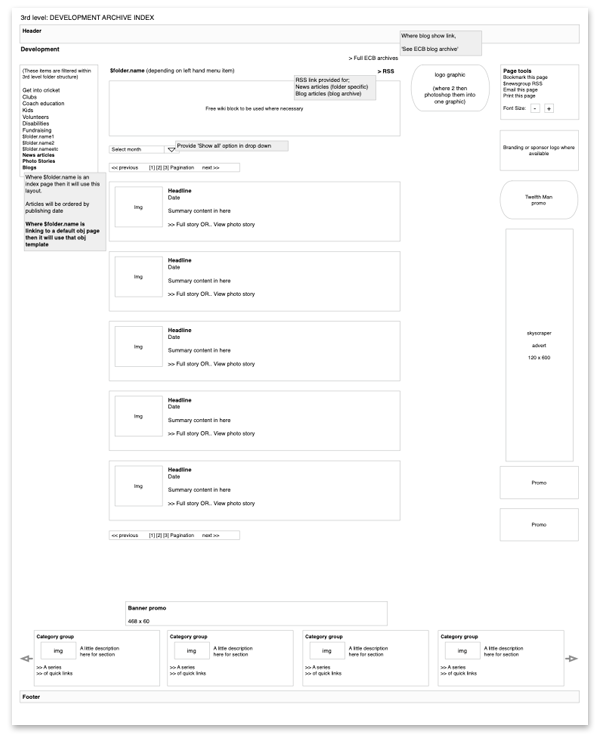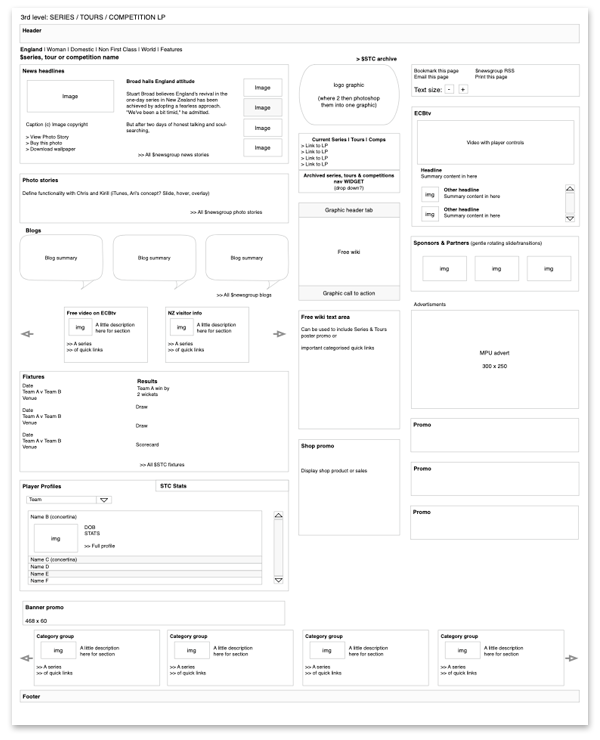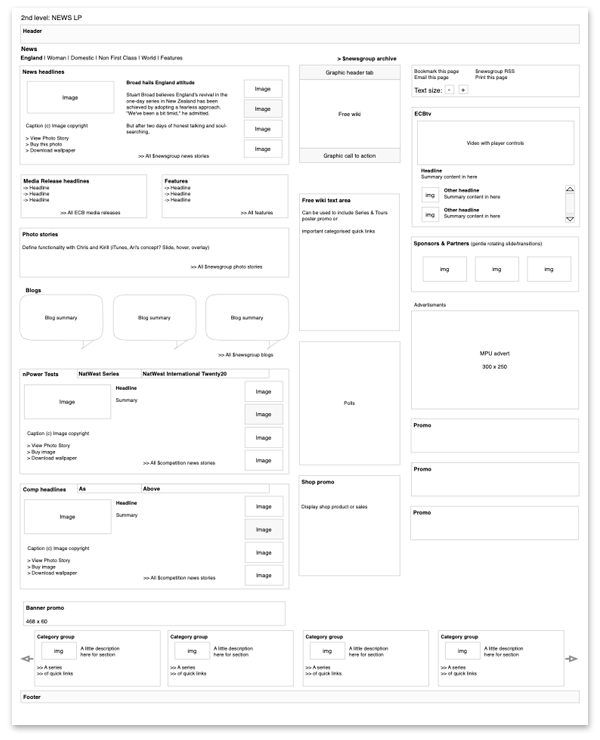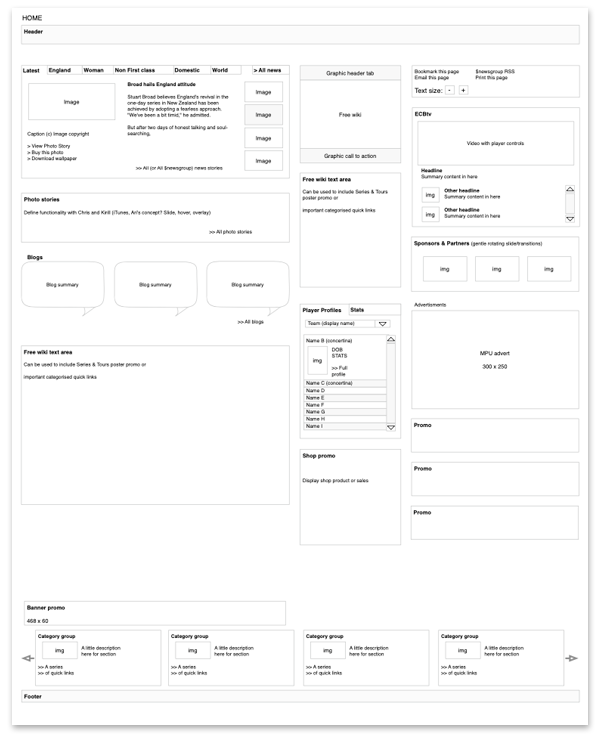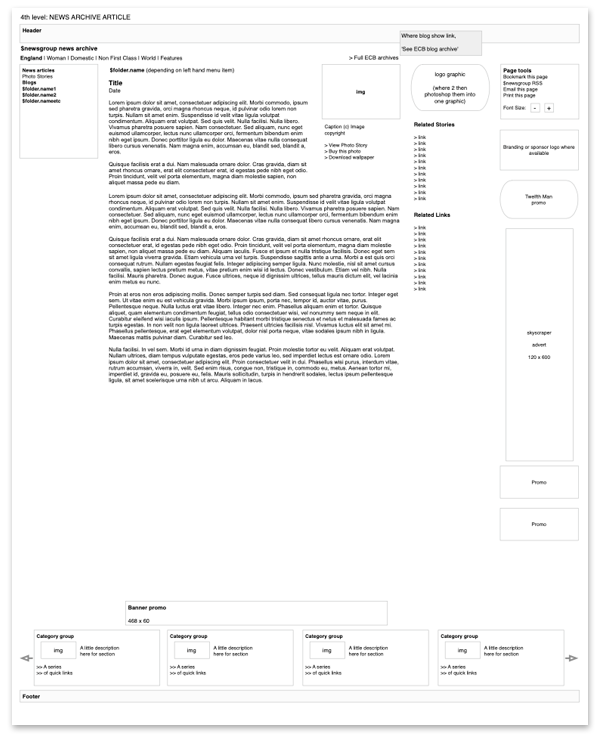 Design activities 
• High level user journeys
• Information architecture
• Co-design sessions
• Wireframes
• Copywriting
• Usability testing 

Stakeholder management
• Peer reviews
• Stakeholder walk-throughs
Tools
• Omnigraffle