Background
BBC Janala was a project funded by the UK government's Department for International Development, the purpose of which was to uplift the English language skills of Bangladeshis in order to play a bigger role in the global economy.
The BBC World Service Trust was launching an English language learning platform in Bangladesh to a target audience that we were completely unfamiliar with. And who had a very different experience of the web to those living in a first world economy.
Challenge
Learn as much about the target audience in terms of cultural/social constructs and technical and financial constraints. Understand how these factors influence behaviour when it comes to using the web, and also in terms of learning and education. Translate these findings into a platform that supports the needs of the user and the program.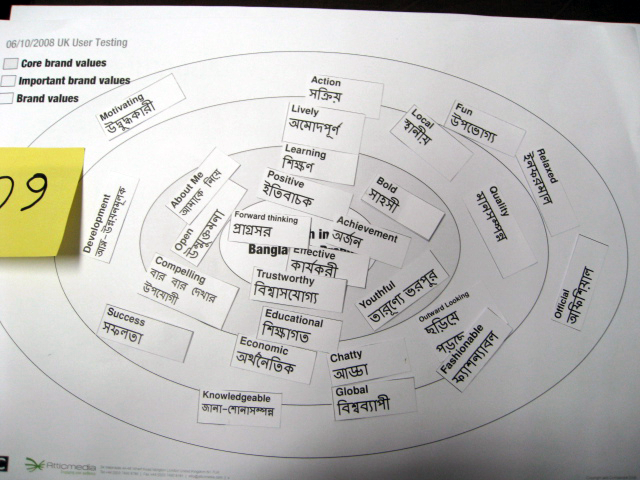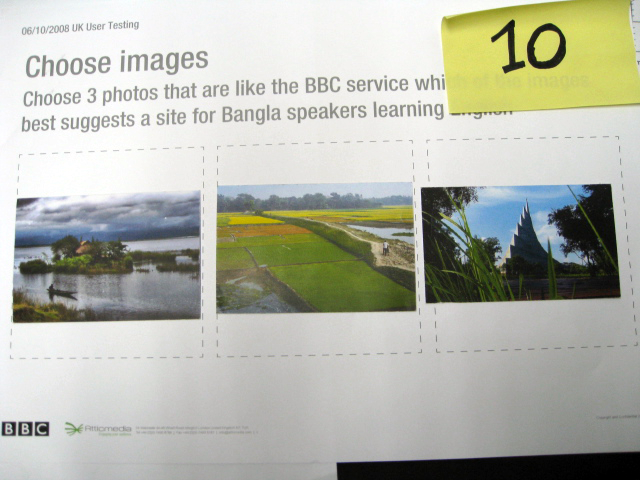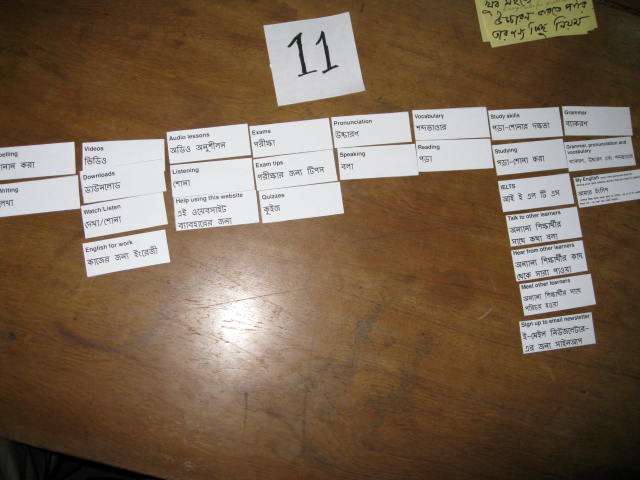 Process
As the Senior Web Producer on the program, I was tasked with a broad range of tasks. These varied from sourcing vendors, to writing the Service Description documentation. Something a business analyst might be tasked with today.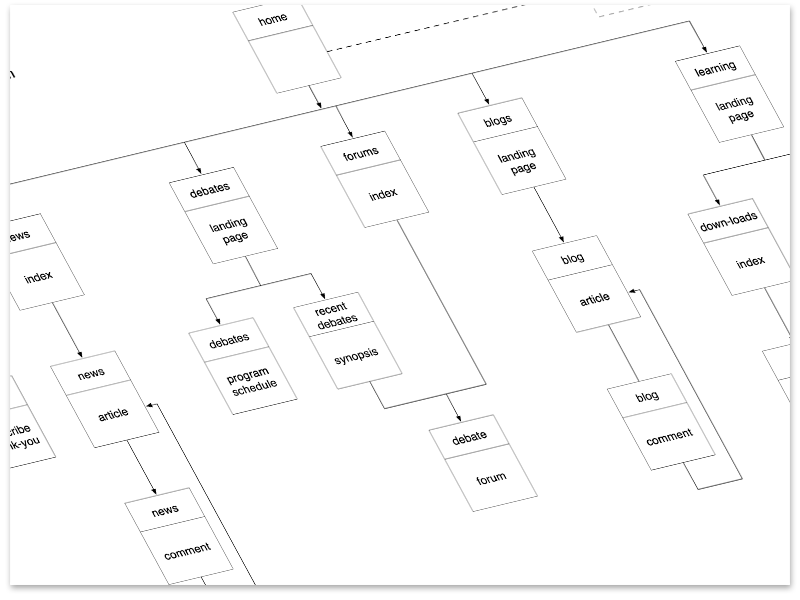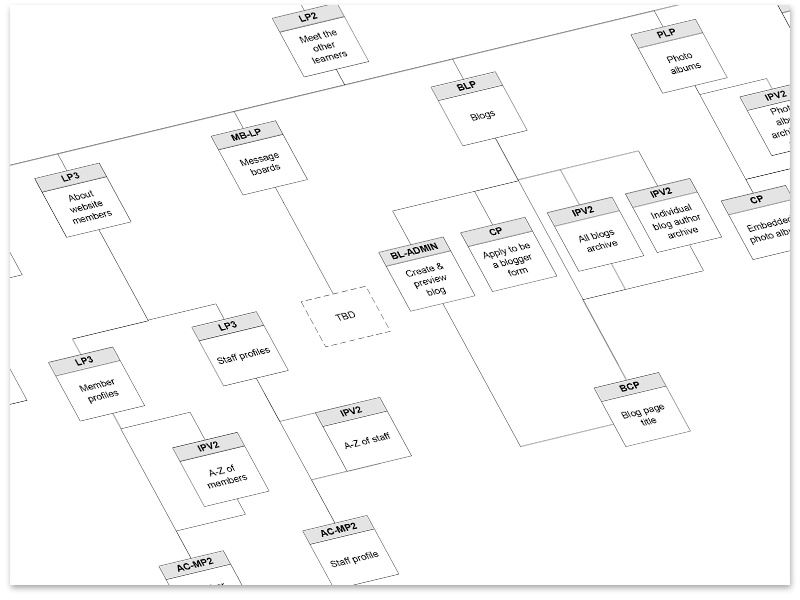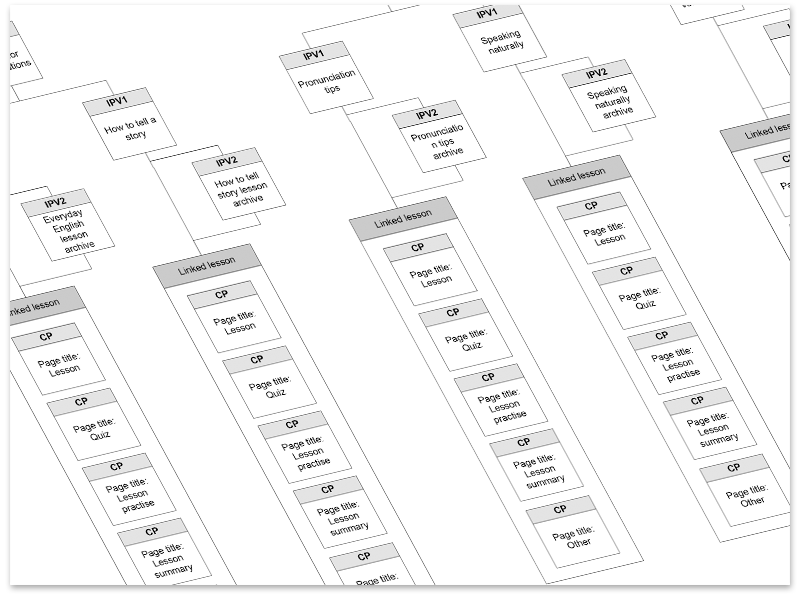 From a design perspective, I was involved with initiating, overseeing and facilitating interviews and user testing with respondents. I was also responsible for rapid prototyping wireframes, picking up visual designs to evolve and optimise as the project evolved.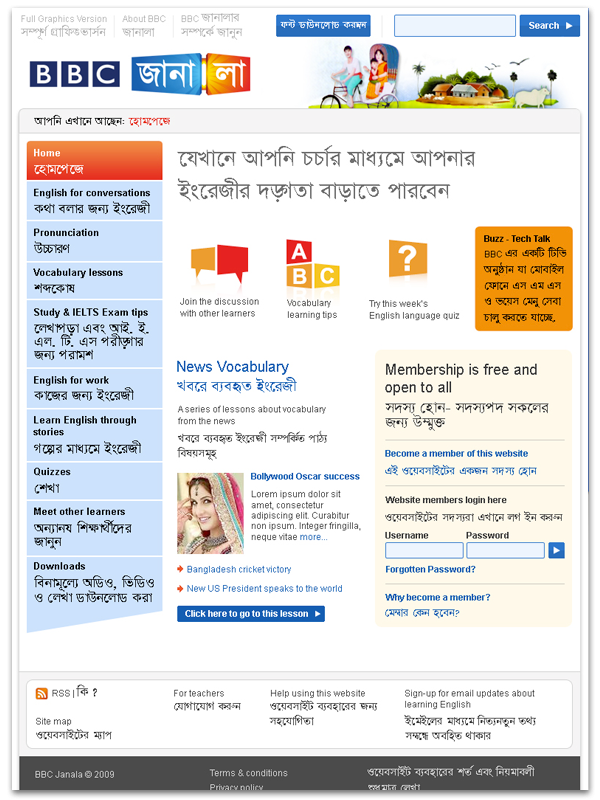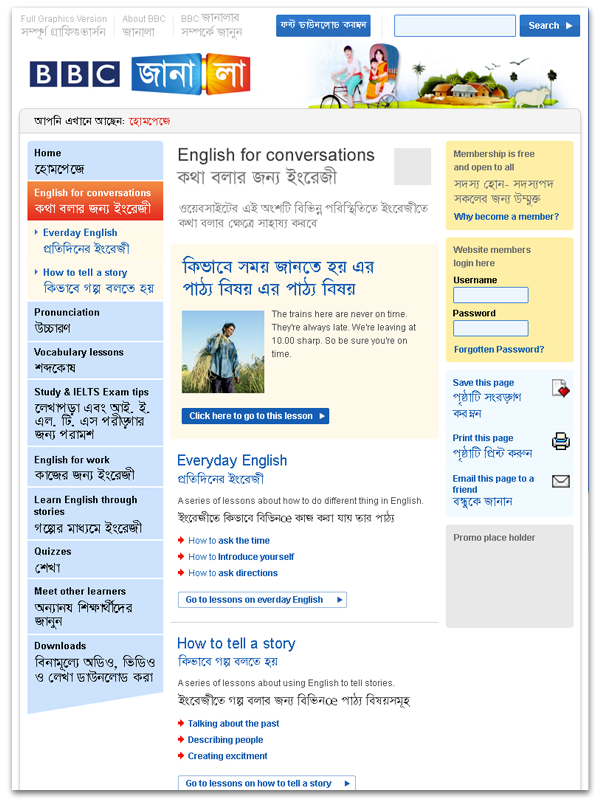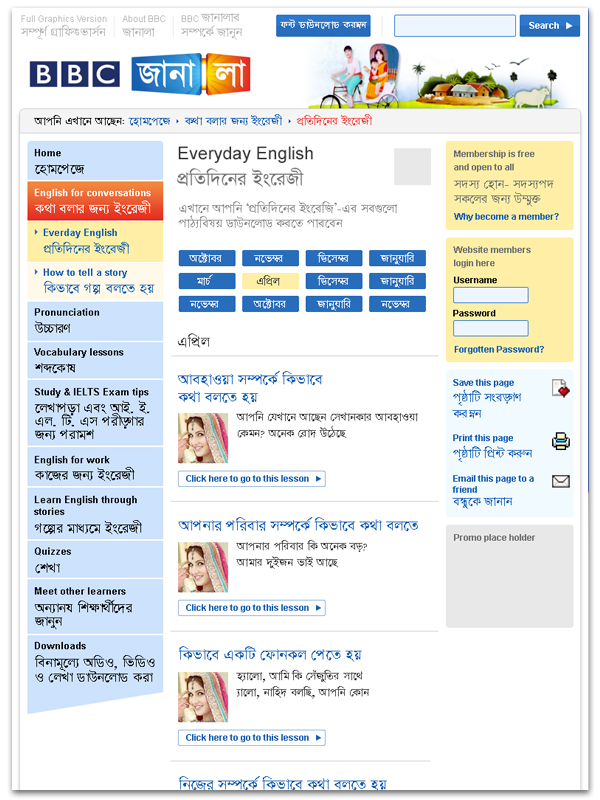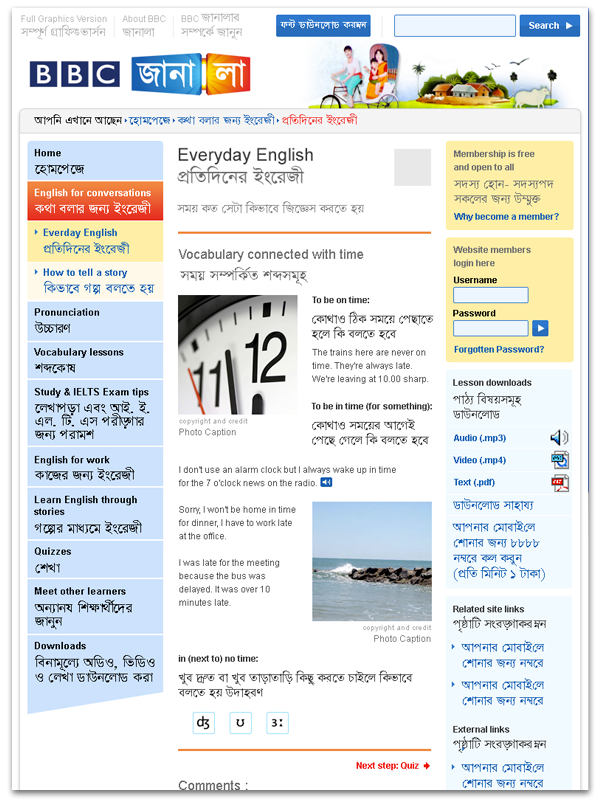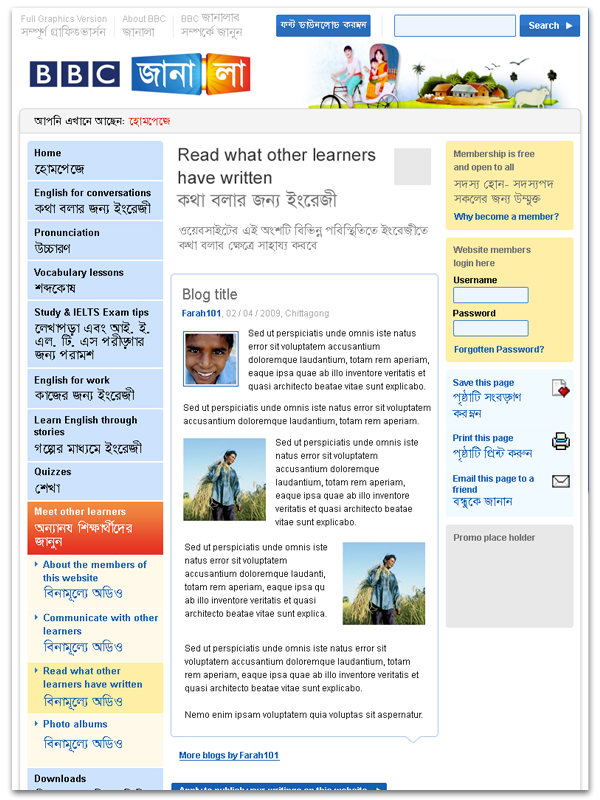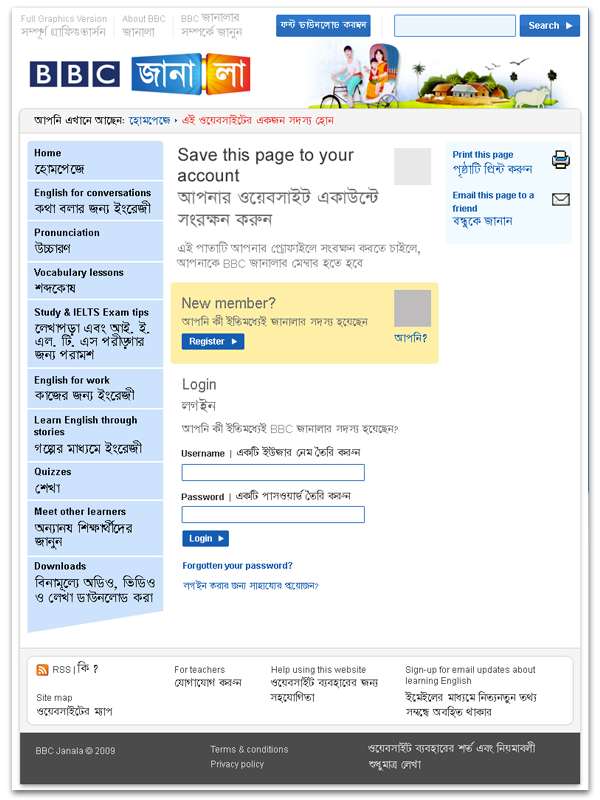 Design activities 
• Contextual enquiries
• Interviews
• Surveys
• High level user journeys
• Information architecture
• Co-design sessions
• Wireframes
• Prototyping
• Visual Design
• Copywriting
• Usability testing (qual & quant)

Stakeholder management
• Peer reviews
• Stakeholder walk-throughs
Tools
• Omnigraffle
• Photoshop
Outcome
Within two months BBC Janala had recorded 40 000 registered members. The project has since gone on to win Annual Global Mobile Awards, a World Summit Award and a Microsoft Education Award.